580 Chinese Fugitives Hiding In Other Countries 580名中国逃犯流亡海外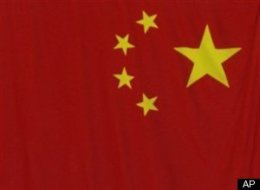 BEIJING — Nearly 600 fugitives involved with economic crimes such as fraud and embezzlement have fled China and are hiding in other countries, a top security official said.
北京—据中国安全部门高官透露,有近600名涉嫌经济欺诈或贪污罪的罪犯潜逃出境,目前藏匿于其他国家。
China's rapid economic growth has been accompanied by an alarming increase in economic crimes, with almost daily reports of officials stealing millions of dollars from government offices or companies.
中国经济的高速发展一直伴随着经济犯罪的激增,几乎每天都有官员盗用数百万公款的新闻见报。 At least 580 fugitives accused of illegal fundraising, bank loan fraud, illegally transferring funds abroad and contract fraud are hiding out in other countries, said Meng Qingfeng, head of the economic crime division at the Ministry of Public Security.
中国公安部经济犯罪部负责人孟庆丰表示,最少有580名涉嫌非法集资、贷款欺诈、非法转移资金出境以及合同欺诈的罪犯目前藏匿在外国。 Most of the fugitives fled to North America or Southeast Asia, Meng told the China Daily newspaper in a report Tuesday.
孟庆丰在接受中国日报报道时说,大部分逃犯的目的地是北美或者东南亚。 A big hurdle in having the fugitives returned is a lack of extradition treaties with many countries, the report said. China has signed extradition treaties with just 37 countries.
该报道称,想让这些逃犯回国,很大的困难是缺少引渡条约。跟中国有互相引渡逃犯条约的国家只有37个而已。 "It is more urgent to prevent the suspects from fleeing abroad while trying to enhance judicial cooperation with other countries to bring the fugitives back," Meng said.
"现在的重点是阻止嫌犯外逃,同时也要努力加强与其他国家的司法合作,好把他们带回来。"孟庆丰如是说。 Meng said Chinese authorities have seized more than 250 fugitives from 20 countries since 2006, but differing legal systems have made it difficult.
孟庆丰说自2006年以来中国政府已经从20个国家抓回了250个逃犯,但不同的法律系统还是让这个过程非常困难。 China's most famous fugitive is Lai Changxing, who fled to Canada more than a decade ago. He is charged with heading a network that smuggled billions of dollars worth of goods into China with the protection of corrupt officials.
中国最有名的逃犯赖昌星已经逃到加拿大十年有余了。他被控走私。他手下的走私团伙在腐败官员的庇护下,非法进口了价值数十亿美金的货物。 China is critical of Canada's handling of Lai, who has staged a legal fight to stay in Canada, arguing he faces torture and possible execution if he returns to China.
中国要求加拿大引渡赖昌星回国,但赖则打起了一场诉讼战。他辩称自己如果回中国就会面临酷刑甚至可能被判死刑,因此要求留在加拿大。 The Canadian government has been trying to deport Lai, although Canada and China do not have an extradition treaty. Many Chinese do not understand that the Canadian government cannot dictate or influence court decisions.
虽然中加两国没有引渡条约,但加拿大政府一直想让赖昌星回中国。但很多中国人不明白的是,加拿大的政府是无权支配或者影响法庭判决的。 原文链接:
美联社